Slim Down Your Wallet: A Review of Big Skinny Wallets in 2023
Are you tired of carrying a bulky wallet that takes up too much space in your pocket or purse? Have you ever wished for a slimmer, more functional wallet that can still hold all of your cards and cash securely? Well, your search may finally be over! Enter the world of Big Skinny wallets, a line of slim wallets designed to solve the age-old problem of thick wallets while maintaining functionality and style. In this review, we will dive into the world of Big Skinny wallets, exploring their materials and design, functionality and features, different wallet models, RFID protection, pricing, customer reviews, and more.
Key Takeaways
Big Skinny wallets combine top grain cowhide leather and nylon microfiber for a stylish, functional slim design.

Features include RFID protection, multiple card pockets, bill compartments & capacity for 25 full-size plastic cards.

Customers express satisfaction with Big Skinny's durability and affordability. Proper care can help maintain its condition over time.
Big Skinny Wallets: Material and Design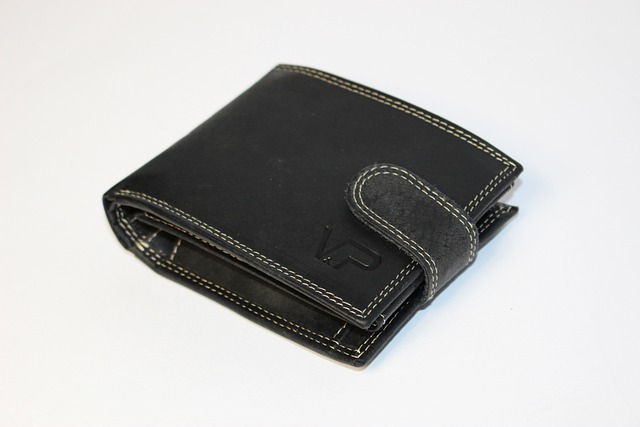 Big Skinny wallets are thoughtfully crafted using top grain cowhide leather and nylon microfiber, combining durability and style in a functional and slim wallet design. The use of top grain cowhide provides a classic leather wallet aesthetic, while the nylon microfiber interior not only reduces wallet thickness but also offers a lightweight and water-resistant option for those who want something more casual.
Big Skinny wallets, also known as slim wallets, seamlessly blend style and functionality, lightening your pockets and simplifying your life.
Top Grain Cowhide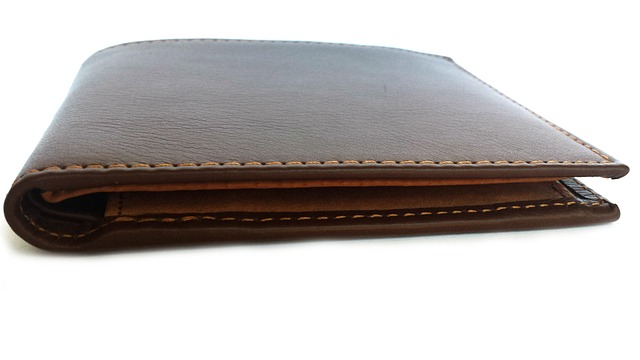 Top grain cowhide is the outermost layer of cowhide, considered the most durable and highest quality type of leather available. It is often used in wallets, bags, and money clips, providing a timeless and classic look. The durability of top grain cowhide ensures that your Big Skinny wallet will withstand daily use and last for years, making it a wise investment in style and functionality.
On the other hand, if you prefer a lighter and more casual feel, Big Skinny offers wallets made of nylon microfiber. These wallets are not only lightweight but also easier on the environment, as they require less energy and resources to produce compared to their leather counterparts.
Whether your preference leans towards the classic aesthetics of top grain cowhide or the environmentally-friendly appeal of nylon microfiber, Big Skinny caters to both.
Color Variations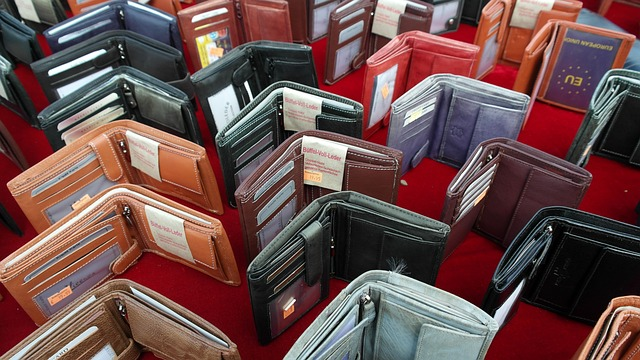 To complement the variety of materials, Big Skinny wallets come in a range of colors to suit different preferences and styles. Some color options include:
Traditional black

Chocolate brown

Charcoal grey

Navy blue

Olive green

Pink
There is a color for everyone.
Given the plethora of skinny wallet mens choices, you can select a Big Skinny wallet that mirrors your personal style while catering to your functional requirements.
Functionality and Features
Focusing on card storage and cash management, Big Skinny wallets offer a multitude of pockets and compartments for seamless organization. For instance, the Big Skinny Trifold Wallet has:
Six internal card slots

An ID card slot

Two billfolds

A rear slot for additional cards
This means you can effortlessly access your cards and cash without having to dig through a cluttered wallet.
Moreover, the slim design of Big Skinny wallets helps prevent back pain caused by sitting on a bulky wallet in your back pocket, making them a healthier choice as well.  We also offer skinny wallets for ladies, so take a look!
The dimensions and weight of Big Skinny wallets are also worth noting. The Big Skinny Trifold Wallet, for example, measures 4.2 x 3.2 x 0.3 inches and weighs 45 grams or 1.6 ounces. This lightweight and compact design makes it easy to carry a Big Skinny wallet around without feeling weighed down, providing you with convenience and comfort wherever you go.
Card Storage Capacity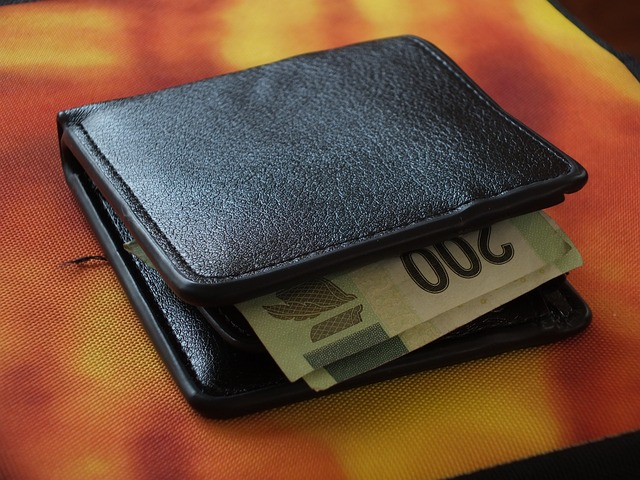 One of the standout features of Big Skinny wallets is their impressive card storage capacity. These wallets can hold up to 25 full-size plastic cards without becoming too thick or bulky.
The Big Skinny Trifold Wallet can accommodate up to seven cards and ten slips of cash, with an additional rear slot for even more cards. For those who carry numerous cards and require a wallet that accommodates all without sacrificing its slim profile, Big Skinny wallets are an optimal choice.
Cash and Receipts Management
Managing your cash and receipts is a breeze with Big Skinny wallets, thanks to their features.
Full-size bill compartments

Additional cash pockets

Designed to hold a wide variety of currencies from around the world, making it ideal for travelers and those who deal with multiple currencies.
In addition, even when filled with six cards and two bills, the Slimfold Micro Soft Shell Wallet maintains a thickness of only 0.55 inches, exemplifying the brand's dedication to slim design and functionality.
Comparing Different Big Skinny Wallet Models
Big Skinny offers a variety of wallet models to cater to different needs, including:
Ultra-thin nylon micro-fiber wallets

Leather wallets

Multi-pocket wallets

Leather zipfold wallets

Slimline bi-fold wallets
Each model boasts unique features and advantages, enabling you to find the ideal wallet that aligns with your needs and tastes, including handling different currencies.
Men's Wallets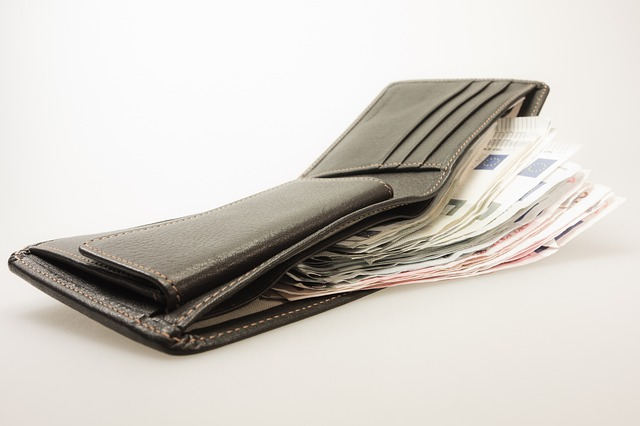 Men's wallets from Big Skinny offer a balance of style and functionality, with the following features:
Multiple card slots

Bill compartments to keep your essentials organized

Made from top grain cowhide leather, providing durability and a classic look

Up to 8 card slots

Additional features such as RFID protection

A range of color variations
Big Skinny wallets for men are designed to meet the demands of modern life while maintaining a sleek and stylish appearance, unlike traditional thick wallets.
Moreover, Big Skinny wallets for men offer excellent value for money, with prices ranging from $20 to $50, making them an affordable and high-quality option in the world of wallets. If you are seeking a men's wallet that melds style, functionality, and affordability, Big Skinny wallets are your go-to.
Minimalist Wallets and Card Cases
For those who prefer to carry only the essentials, our minimalist wallet and card cases from Big Skinny provide a slimmed-down option without compromising on functionality. These wallets and card cases come equipped with a non-slip interior, extra-wide card pockets, and a combination of leather and nylon materials, ensuring that your cards stay securely in place.
With the capacity to store a large number of cards and the option to include a zippered pocket for additional storage, minimalist wallets and card cases from Big Skinny are perfect for those who want a streamlined and functional wallet without the bulk. Whether you require a wallet for daily use or a card case for special events, Big Skinny offers minimalist options custom-tailored to your needs.
RFID Protection and Security
While Big Skinny wallets may not prioritize RFID protection as their main selling point, they do offer security benefits through their slim design and functionality. RFID blocking technology is integrated into the lining of Big Skinny wallets, providing protection against unauthorized scanning and theft of personal information.
Additionally, the wallets offer multiple card pockets and ID pockets with RFID protection, ensuring that your sensitive information remains secure. Therefore, with Big Skinny wallets, you can relish the comfort of a slim wallet while maintaining your security.
Pricing and Value for Money
When it comes to pricing and value for money, Big Skinny wallets stand out among other wallet brands. With prices ranging from $20 to $50, depending on the model, Big Skinny wallets are not only affordable but also offer excellent value for money compared to other wallets on the market.
If you are on the hunt for a wallet that amalgamates functionality, style, and affordability, consider Big Skinny wallets.
Customer Reviews and Testimonials
Customer reviews and testimonials highlight the durability, functionality, and slim design of Big Skinny wallets. Users have praised the wallets for their ability to withstand daily use and maintain their appearance for years without signs of deterioration. They also appreciate the wallets' functionality, noting that they can hold a considerable amount of cards and cash without becoming unwieldy, as well as their ease of use.
Overall, customer feedback suggests that Big Skinny wallets are a reliable and practical choice for anyone in search of a slim and functional wallet.
Caring for Your Big Skinny Wallet
To ensure the longevity of your Big Skinny wallet, it's important to take proper care of it. Hand washing your wallet with warm water and a gentle soap, such as baby shampoo or unscented soap, can help maintain its appearance. Avoid exposing your wallet to direct sunlight, as this can cause the material to deteriorate over time.
Regularly organizing your wallet can help alleviate strain on the material, and it's also a good idea to avoid sitting on your wallet to preserve its shape and prevent damage.
Following these straightforward care tips can ensure your Big Skinny wallet remains in top-notch condition for many years.
Alternatives to Big Skinny Wallets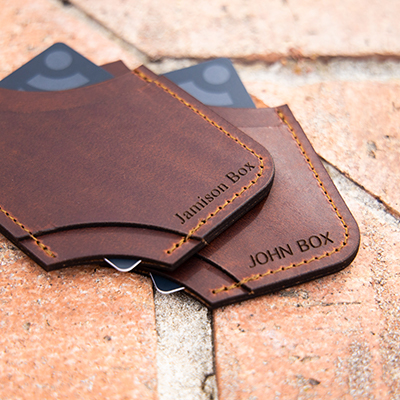 If you're considering other slim wallet options, there are alternatives to Big Skinny wallets that offer similar benefits and features. Some popular alternatives include:
Flowfold MINIMALIST

Lean essentials

Thinfold Micro

Jimi wallet

HuMn Men's Mini Wallet
These alternatives provide features such as RFID protection, slim design, and card storage capacity, much like Big Skinny wallets. Ultimately, the decision between Big Skinny wallets and their alternatives hinges on your personal needs and preferences, but rest assured, there are numerous slim wallet options for you to explore.
Summary
In conclusion, Big Skinny wallets are a viable solution for those who are tired of carrying bulky wallets and are seeking a slim, functional, and stylish alternative. With top grain cowhide leather and nylon microfiber materials, a variety of wallet models, and features such as RFID protection, card storage capacity, and cash management, Big Skinny wallets cater to a wide range of needs and preferences.
So, if you're ready to slim down your wallet and upgrade your style, consider giving Big Skinny wallets a try. With their combination of functionality, durability, and affordability, you may just find that they are the perfect wallet solution you've been searching for.
Frequently Asked Questions
Why slim wallets are better?
Slim wallets are better due to their convenience and style - they won't weigh you down and can make a fashion statement.
This makes them ideal for active lifestyles or frequent travelers.
What are the cons of slim wallets?
The size of a slim wallet can make it hard to carry both cash and cards, with fewer cards being held than with other wallets. This can limit your options when carrying both cash and ID cards, as slim wallets can usually only hold up to four embossed cards or six flat business cards.
How does big skinny wallet work?
Big Skinny wallets are slim and lightweight due to the special nylon micro-fiber wallet material, which is 12X thinner than leather and can efficiently hold and organize your cards and cash.
This material makes Big Skinny wallets the perfect choice for anyone looking for a slim and lightweight wallet that can still hold all of their cards and cash.
What materials are Big Skinny wallets made of?
Big Skinny wallets are crafted from top grain cowhide leather and lightweight nylon microfiber, combining both style and durability in a slim profile.
This combination of materials makes Big Skinny wallets the perfect choice for anyone looking for a stylish and practical wallet that won't weigh them down. The slim profile also makes them ideal for carrying in a pocket or purse. With a variety of products.
How many cards can Big Skinny wallets hold?
Big Skinny wallets can hold up to 25 cards, making them a great option for those looking for a slim wallet without compromising on capacity.
These wallets are made from lightweight nylon microfiber, making them durable and water-resistant. They also feature a unique bi-fold design that allows them to be slim and compact while still providing plenty of storage space.
---